Fexco
The Fexco Group provides foreign exchange and payment services with its principal activities also including business services, property management, financial services and sustainability technology.
Product: ShareControl IFRS 16
Employees: 2500+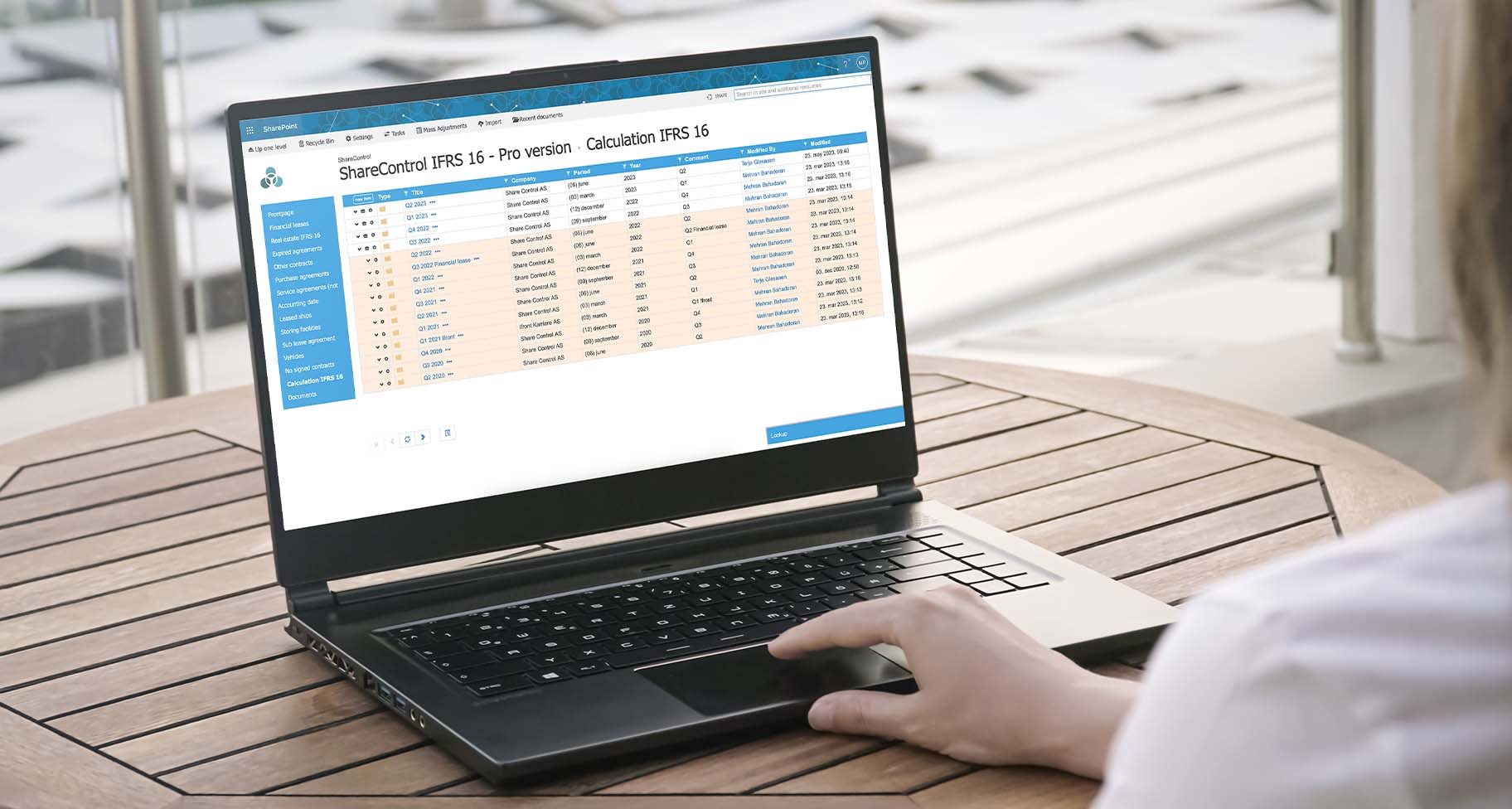 Share Control has developed a user-friendly IFRS 16 system that meets our reporting obligations under IFRS 16. The platform is easy to navigate and allows both a quick glance at activity on individual leases whilst also allowing users to dig deeper to understand individual lease contract components.

– John Sheehy, Group Financial Accountant
What have we done together?
In collaboration with Share Control, Fexco has received valuable assistance in mapping and importing most of the lease agreements into the system. This has laid the foundation for compliance with IFRS 16, and ensures the company accurate reporting in the future.
Throughout the implementation, we have received excellent support in system setup which involved the automatic upload of a large number of contracts and detailed questions related to IFRS 16. The system went live in December 2022.
How did you become a customer of Share Control?
We became aware of Share Control and their IFRS16 system following extensive research in the market and consideration of multiple product providers. Following an initial introduction with the Share Control sales team led by Ragnar Bryne, the operational team provided us with a comprehensive overview of the system and how the system could meet our reporting requirements Subsequent to this demo, Share Control also suggested we speak with another user of their platform. This feedback was very positive so we decided to move forward with the implementation of the product in quarter 4 2022.
In what way do we deliver value to you?
ShareControl IFRS 16 is a user-friendly and flexible solution that continuously shows us the source of our data. We have over 100 contracts in the system and find that it offers us excellent visibility. This ensures accurate reporting and ensures we have a single repository for the data. The time spent by the team on IFRS 16 compliance has reduced as a result of the implementation of ShareControl. ShareControl also allows our external auditors excellent visibility into leasing contract transactions – the tab which details the changes during the period is a particularly useful component as it quickly shows all lease changes.
We also find the customer support service efficient as any queries sent to the support team are addressed in a timely manner without an impact on our business needs.

– John Sheehy, Group Financial Accountant
What must we do to continue the collaboration?
Share Control has assisted us with implementation and provided quick help with questions. Share Control should continue the efficient work they have done to date whilst also focusing on further reporting avenues which may include upcoming ESG reporting requirements.