Software for effective collaboration
Agreement and document management for Microsoft 365 made efficient, simple and affordable.
Based on
Microsoft 365
Official Microsoft 365 application.
Easy and fast onboarding
The solution is quick and easy to use.
Good and broad professional expertise
Our team has extensive experience and understands your needs.
Get an overview of contracts and better reporting
Agreements that are automatically extended and contracts that expire without you having made a real assessment cost the company a lot of money. Contract administration and contract management with ShareControl Contract gives the company control and an overview.
How do all leasing and rental agreements affect your balance sheet – and how do you calculate the IFRS 16 obligations according to constant changes in your car lease agreement? ShareControl IFRS 16 efficiently handles all leasing agreements in accordance with the IFRS 16 rules.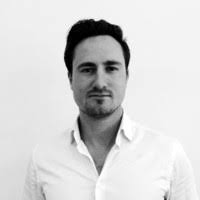 Share Control has been a fantastic supporter throughout the implementation.
– Jonas Andersen,
Hurtigruta Carglass
our products
Contract
Contract management for overview and control
IFRS 16 solution
Effective calculation and reporting of your leases
Board portal
Effective board work in a safe and secure manner.
SMB Complete
The collection point for all the company's documents.
Transparency
A place to handle all data related to the Transparency Act